Afikim scooters have an established and respected reputation for providing exceptional reliability, comfort and quality. The new and enhanced Afiscooter S+ continues this superb heritage with the addition of several new features. This was made possible by the latest advancements in scooter engineering and by the addition of a unique optional rigid canopy.
The new Afiscooter S+ scooter combines stylish design and advanced technology. Designed with driver convenience in mind,
its full suspension and shocks absorber have been re-engineered for an even smoother ride. The Afiscooter S+ delivers levels of stability never seen before in the industry and will ensure users of 200kg to remain comfortable and in complete control in all driving conditions.
The heavy duty 1400W motor combine to 2x 100Ah batteries deliver all the power and performance expected.
An ergonomically designed tiller can be positioned to meet the owners' exact requirements.
Afiscooter S+ provides the optimum mobility experience!
Redesigned and improved tiller with dual USB charging port.
Outstanding performances with new 100Ah battery capacity.
Standard front lockable basket.
Two cup holders.
Industry leading levels of ride and comfort.
Fully active, motorcycle-style suspension.
Tilting tiller and fully adjustable with all new high back orthopedic seat.
LED lights package.
Electronic system that includes an onboard computer and LCD speedometer.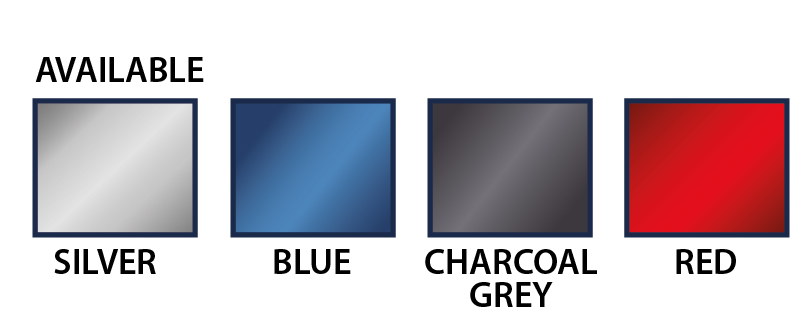 DOWNLOAD PDF PRODUCT INFORMATION SHEET

OPTIONAL UPGRADES - ÉQUIPEMENT OPTIONNEL
CLICK FOR OPTIONAL AFISCOOTER-S+ ALL WEATHER WINDSHIELD CANOPY / TOIT RIGIDE TOUT CLIMAT OPTIONNEL #GNX-WHC
CLICK
FOR OPTIONAL AFISCOOTER-S+ ALL SEASON SIDE ENCLOSURE PANELS / ABRIS 4 SAISONS OPTIONNEL #GNX-WSB FOR SINGLE SEAT AND #GNX-DWS FOR DUAL SEAT S SCOOTER
CLICK
FOR OPTIONAL AFISCOOTER-S+ LARGE LOCKABLE REAR BOX / GRAND COFFRE ARRIÈRE VERROUILLABLE OPTIONNEL #GNX-EBB

La
gamme de produits Afikim jouit d'une réputation exceptionnelle en termes de fiabilité, confort et qualité de construction. Le tout nouveau Afiscooter S+ poursuit cet héritage avec l'ajout de plusieurs nouvelles fonctionnalités. Celles-ci ont été rendues possibles par les dernières avancées en matière d'ingénierie. Elles comprennent entre autre un toit rigide optionnel de conception unique et futuriste.
Le nouveau Afiscooter S+ est la combinaison parfaite d'un design élégant et d'une technologie de pointe. Conçue pour le confort du conducteur, sa nouvelle suspension avec amortisseurs redessinés offre une conduite encore plus confortable. Ceci procure un niveau de stabilité et une douceur de roulement jamais vu auparavant dans l'industrie et assure aux utilisateurs un contrôle complet dans toutes les conditions de conduite.
Propulsé par un moteur de 1400W il peut transporter jusqu'à 200kg tout en offrant une puissance et des performances incomparables. Son volant redessiné est muni d'un système à ressort hydraulique facilement ajustable pour un positionnement ergonomique optimal du conducteur.
Le Afiscooter S+ a été conçu pour vous offrir une expérience de mobilité ultime !
Volant redessiné et amélioré et maintenant avec deux ports de chargement USB.

Performances exceptionnelles avec une nouvelle capacité de batterie de 100Ah.


Panier avant verrouillable de série.


Deux porte-gobelets.


Niveaux de conduite et de confort les plus élevés de l'industrie avec sa suspension active de style motocyclette.

Volant inclinable et siège orthopédique avec haut dossier ajustable pour permettre un niveau de confort personnalisé à l'utilisateur.

Puissantes lumières avant et arrière aux LED.

Système électronique avancé qui inclut un ordinateur de bord et indicateur de vitesse sur écran LCD.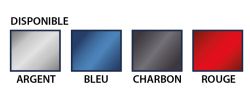 TÉLÉCHARGER FEUILLET INFORMATIF EN PDF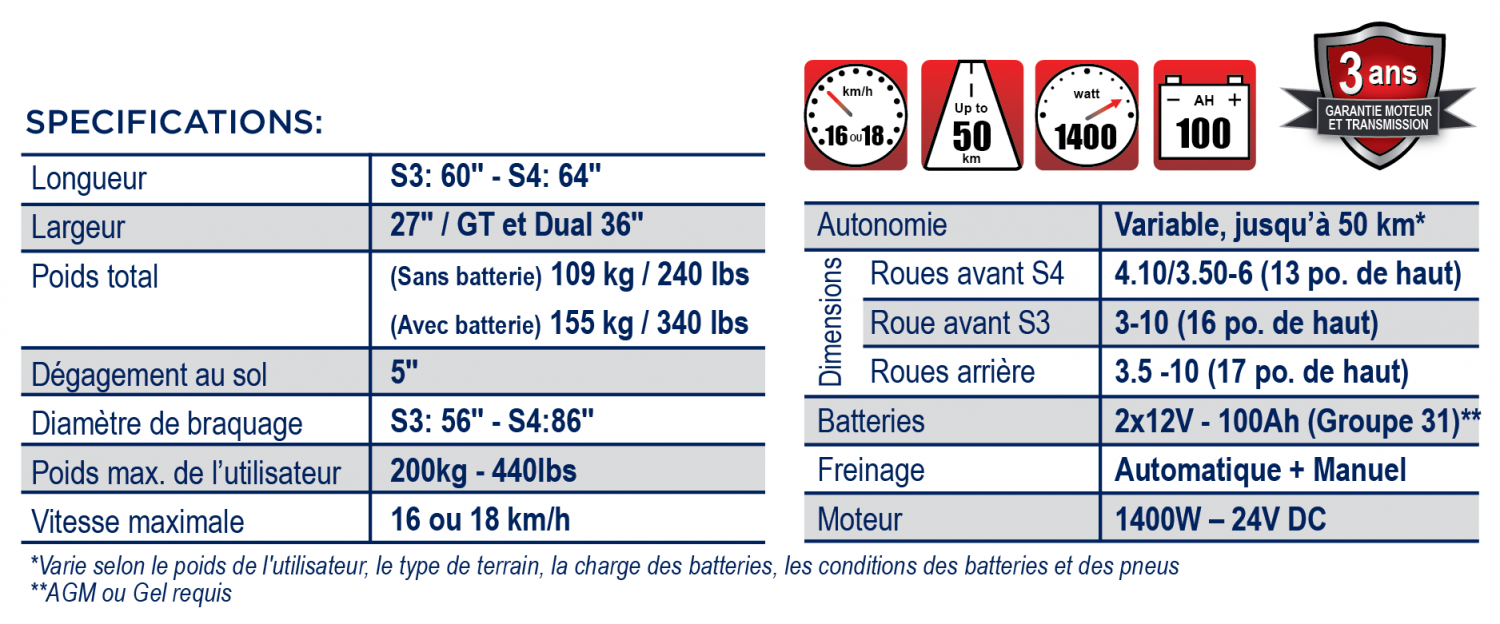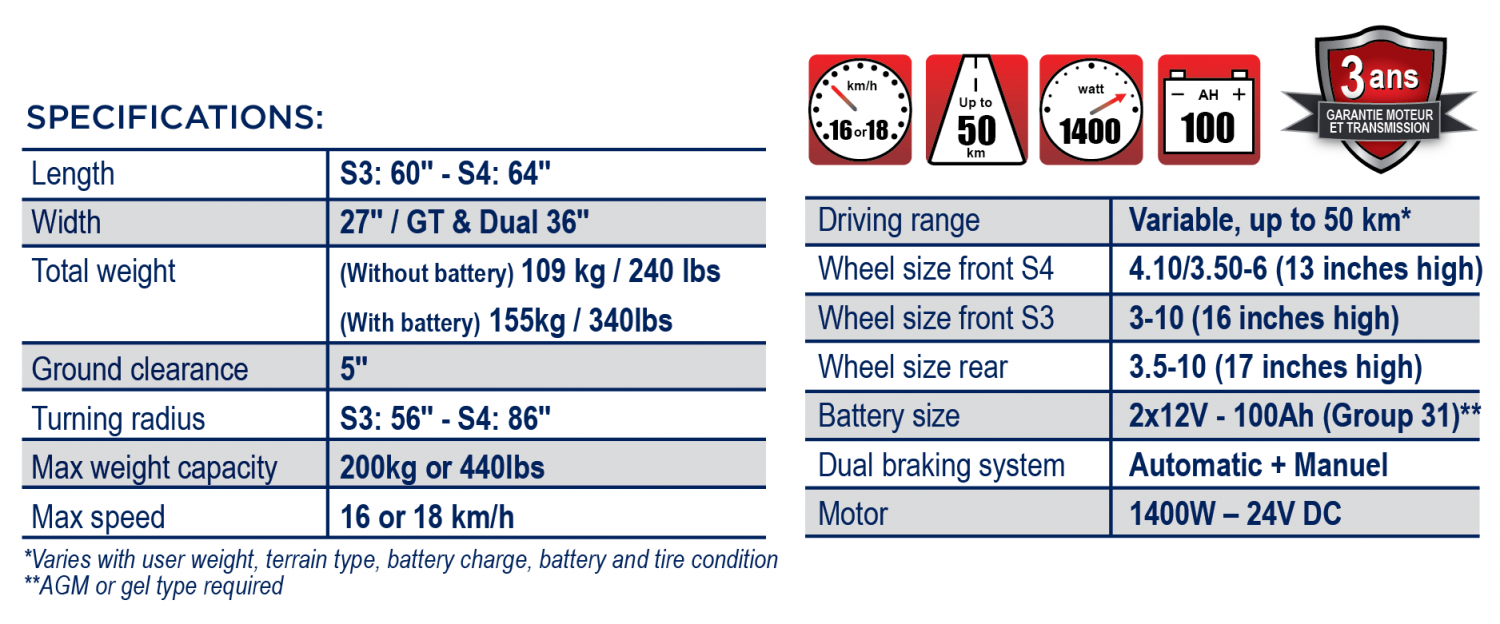 PICTURES GALLERY



VIDEOS