Outstanding performances with new 8A heavy duty charger and 75Ah battery capacity!
Afiscooter-C+ brings to the market a higher level of design features that now provide further comfort, reliability and safety. Building on the proven heritage of the popular larger Afiscooter-S+ models, this new mid-size version incorporates advanced engineering, safety, fully active front and rear suspension and stylish design.

The tiller control levers have a gas sprung actuator which is easily adjustable for optimum ergonomic positioning for the user. For fast status recognition, the easy-to-read control panel displays all the relevant information the driver requires in a simple format and safety is enhanced with a water-protected ignition switch. Afiscooter-C+ is the ultimate mobility scooter for urban environments offering stable, reliable, and worry-free driving on smooth surfaces or rough terrains. It is available in Metallic Red, Silver or Blue as bellow.
Full suspensions ensures a comfortable and smooth ride.
Fully adjustable orthopedic seat swivels 360° for optimal comfort.
Easy to drive and simple to maintain.
Highly reliable in all driving condition.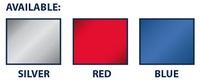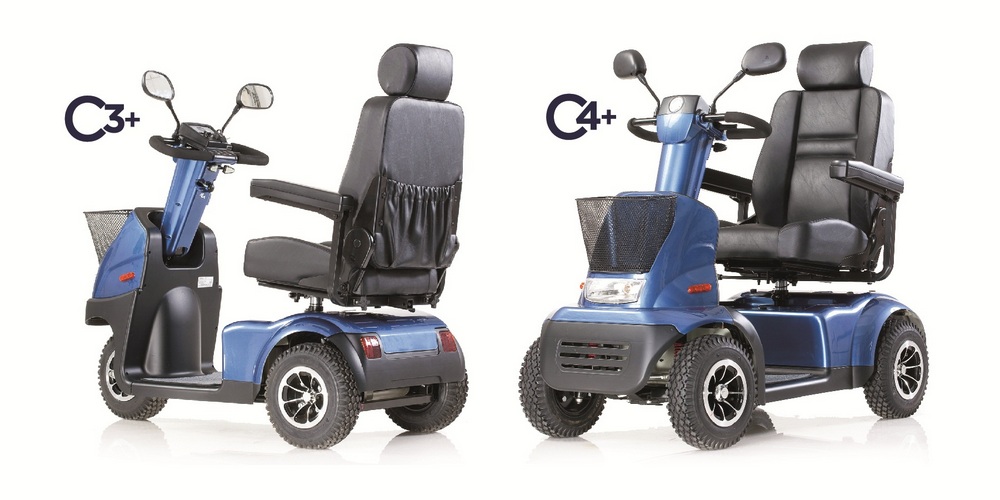 Des performances exceptionnelles avec son nouveau chargeur haut rendement de 8A et ses batteries de 75Ah!
Le Afiscooter C+ définit des nouveaux standards de conception afin de vous offrir des déplacements sécuritaires avec un niveau de confort supérieur et une fiabilité inégalée. Misant sur l'héritage de l'incomparable et unique Afiscooter S+

, cette nouvelle version intermédiaire intègre une technologie avancée avec une suspension active et un design chic et élégant.

Le volant est muni d'un système à ressort hydraulique facilement ajustable pour un positionnement ergonomique optimal du conducteur. Il possède un tableau de bord simple et facile à consulter pour les informations de conduite. L'interrupteur d'allumage est renforcé par une sécurité à l'épreuve de l'eau.
Le
Afiscooter C+
est un appareil de mobilité polyvalent très puissant, offrant une conduite stable, fiable et sans soucis, que ce soit sur des surfaces lisses ou des terrains accidentés. Disponible en ROUGE MÉTALLIQUE, ARGENT MÉTALLISÉ et BLEU comme illustré ci-haut.
Maniabilité exceptionnelle sur trottoirs et dans les centres commerciaux. FEUILLET INFORMATIF pdf
Suspension active avant et arrière procurant un roulement confortable tout en douceur.
Siège orthopédique entièrement réglable pivotant sur 360° pour un confort optimal.
Facile à utiliser et à entretenir.
Fiable dans toutes les conditions de conduite.